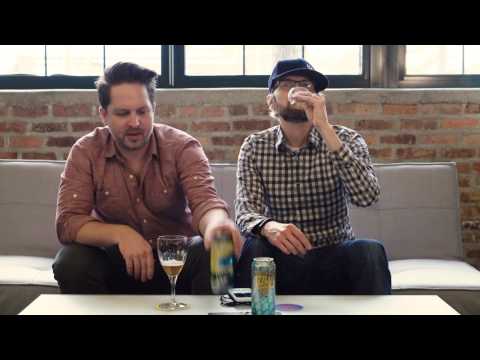 Welcome to the Hop Cast, where Brad Chmielewski and Ken Hunnemeder share their love of craft beer with the world.
On episode 289 of the Hop Cast, Brad Chmielewski and Ken Hunnemeder open up two low ABV tall boys. It is always fantastic to see such well renowned breweries releasing crushable beers, especially as the weather is warming up. The first can the guys open up is the Half Acre Beer Company Tuna. This is a 4.5% ABV American Pale Ale and was previously called Golden Tuna before it was released in can. Half Acre continues to do no wrong with this release and this will likely become a main stay beer for both Brad and Ken. The question still remains if it pairs well with Tuna…
After the Half Acre Tuna, Brad & Ken reach for a can from a brewery that recently entered the Chicago market; Toppling Goliath. Toppling Goliath pseudoSue has been a talked about beer for a couple years now and it's nice to see they aren't just a one hit wonder. The Toppling Goliath Tsunami is a 5.0% ABV American Pale Ale that is smooth, and has a very easy finish.
Cheers and thanks for watching the Hop Cast!
Having issues listening to the video? Try the Quicktime (842.2 MB) or subscribe to the podcast on iTunes or Stitcher.