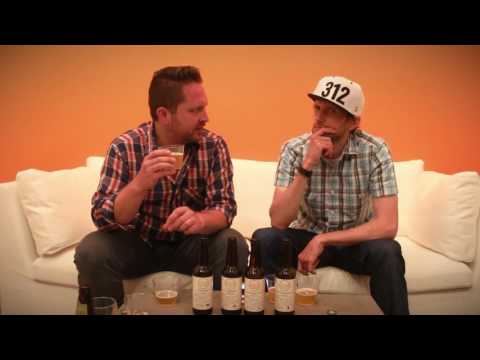 Welcome to the Hop Cast, where Brad Chmielewski and Ken Hunnemeder share their love of craft beer with the world.
On episode 285 of the Hop Cast, Brad Chmielewski and Ken Hunnemeder  do something a little fun and different on this episode. The guys open up four beers from Schlafly Beer's new Hop Trial SMaSH Pack. This is an experimental new variety pack featuring four distinct hops. The four beers are Hallertau Blanc (floral), Bramling Cross (spicy), Enigma (fruity), and Eureka! (piney). It's really neat to try the same beer and see how a single ingredient can have a huge affect on it.
The Hop Trial variety pack can be purchased at the Bottleworks or Tap Room locations as well as across Schlafly's distribution area. If you see it, pick it up and have a tasting with some friends.
Cheers & thanks for watching the Hop Cast!
Having issues listening to the video? Try the Quicktime (487.9 MB) or subscribe to the podcast on iTunes or Stitcher.